Compressor segment

Oil refining

Oil refining
Oil refineries supply the world's energy demands and produce the raw materials behind the petrochemical products essential for everyday life. These plants have a long history and are some of the most important facilities in the world. The compressors used by oil refineries are subject to high level specifications and requirements unique to specific organizations such as global oil giants, state-run corporations and governments of oil-producing countries in the Middle East and elsewhere. The equipment also needs to have advanced technical capabilities and high reliability backed by a long track record of operation.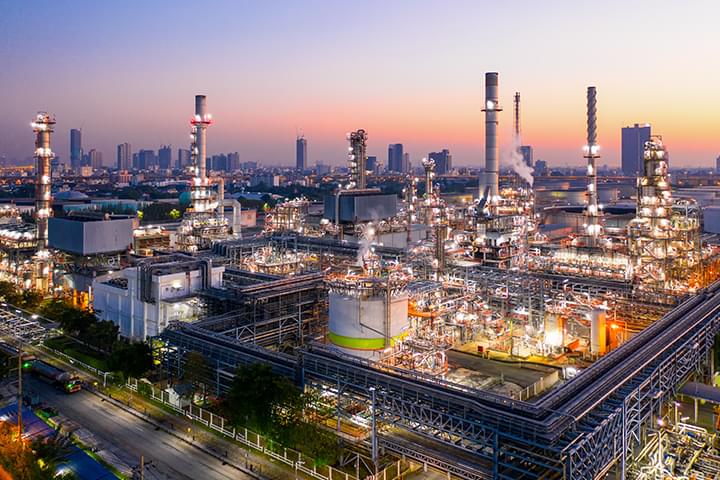 Advanced technical capabilities and high reliability recognized by oil giants worldwide
Oil refineries consume plenty of hydrogen. KOBELCO screw compressors are commonly used in hydrogen-refining PSA equipment. Some processes require an increase of hydrogen pressure to high levels (at least 100 bar), calling for both advanced technology and a proven track record of high reliability.
KOBELCO has been meeting user expectations for many years, with an extensive delivery track record for reciprocating compressors. We also provide centrifugal compressors used for recycled gas applications, along with screw compressors commonly used to treat the dirty gas and heavy hydrocarbon gas emitted by oil refineries.