compressor

Integral geared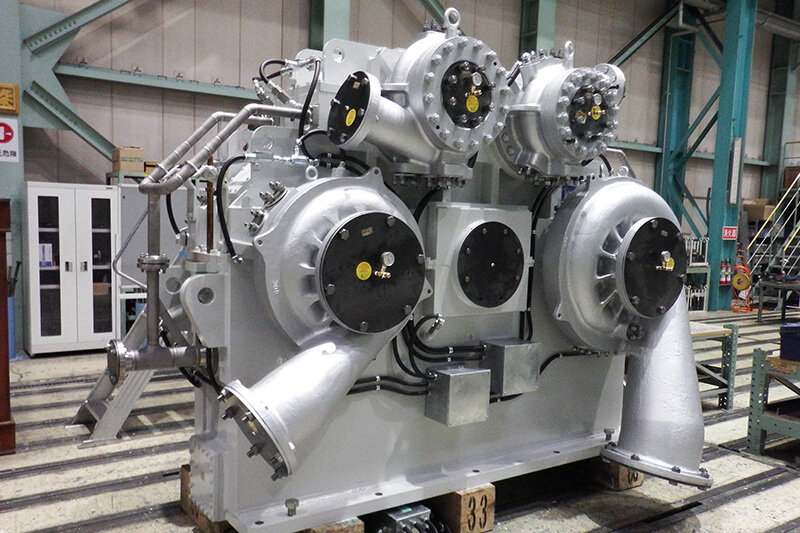 Under operation at a lot of plants all over the world since the first model was manufactured and delivered in 1967
Highly efficient and reliable compressors for various gases can be provided.
Product description
Manufacturing track record up to 4 shafts with 8 stages

The optimum rotation speed and impeller diameter can be selected to enable highly efficient operation.
Production capacity of a multistage centrifugal compressor with discharge pressure of 24 MPa and process air flow of 500,000 m3/h
The wide range of gases can be handled such as air, nitrogen and steam, as well as toxic gases like carbon monoxide and chlorine.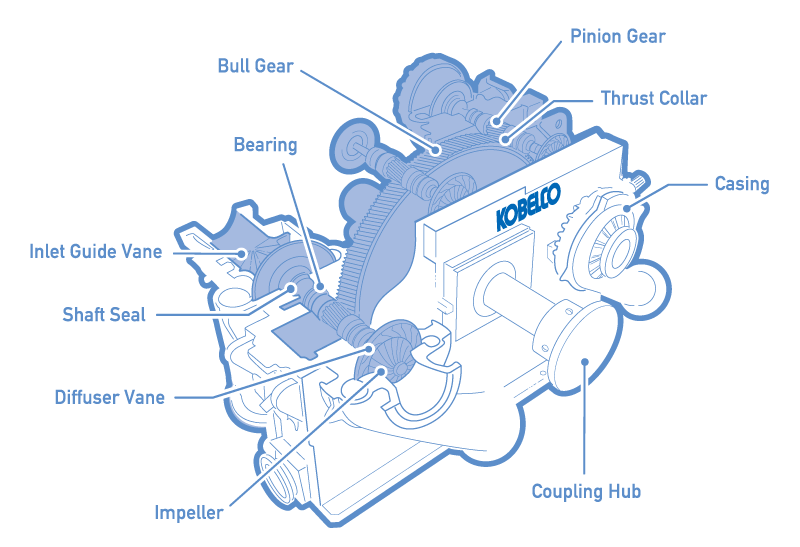 Main applications
Air compressors for plants or instrumentation
Petrochemical process
Air/gas separation
Nitrogen compressors for ammonia plants
Process gas compressors for various plants
Air or process gas compressors for environmental applications