Heat exchanger segment

HWV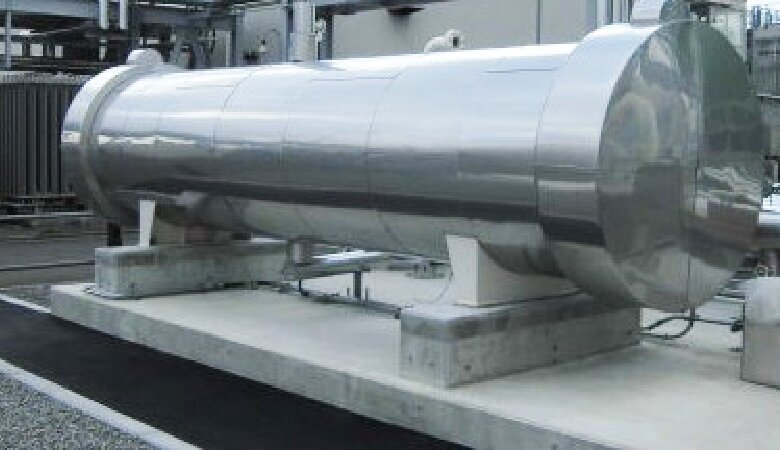 Compact LNG vaporizer specialized for small and medium capacities
Hot water vaporizer (HWV) is an LNG vaporizer specialized in small and medium capacities. Its LNG heat transfer tubes are immersed in a hot-water bath to vaporize the LNG.
Features
Proven reliability used in many gas and power plants
Optimum specifications for small and medium scale LNG facilities.
Simple structure with easy operation and maintenance.
Composite vaporizer combining multi-functions such as pressure build-up vaporizer and BOG heater.
Existing applications and applicable ranges
Delivery track record of more than 60 units for small and medium capacity LNG stations
<Existing applications>
Gas supply business user: Backup vaporizer
General industry user: Small and medium scale stations
<Applicable ranges>
Vaporization capacity: 1 to 10 ton/h (per unit)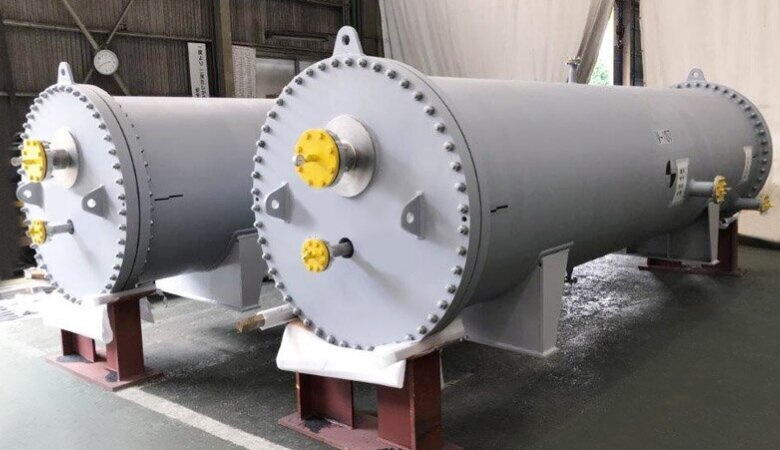 Structure
Simple, easy-to-handle structure
HWV has a simple heat exchange mechanism consisting of U-tubes immersed in a hot-water bath.
The structure with sufficient spacing between the heat transfer tubes avoids the risk of blockage due to freezing (patented).
See the detailed structure illustration below.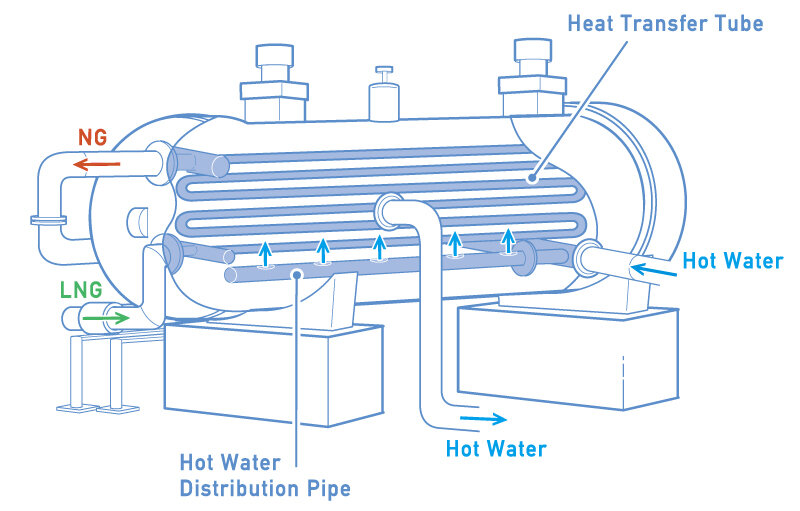 After-sales service
HWV is installed in horizontal position. It helps easy installation and maintenance.