Compressor segment

LNG carriers

LNG carriers
Medium-speed four-stroke dual fuel (DF) engines driven by low gas pressure used to be the most commonly used engine type in LNG carriers until being replaced by highly efficient low-speed two-stroke DF engines after their release around 2016. Low-speed two-stroke DF engines are highly efficient engines coupled directly to the propeller. Three types are available: X-DF (about 1.3 MPa), ME-GA (also about 1.3 MPa) and ME-GI (about 30 MPa).
KOBELCO has received an order for the world's first screw compressor used to supply fuel to a low-pressure X-DF engine. We also provide screw compressors for use with ME-GA engines, and reciprocating compressors for use with high-pressure ME-GI engines. These reciprocating compressors are a high-pressure type with the pistons arranged vertically to create a space-saving design suitable for shipboard installation.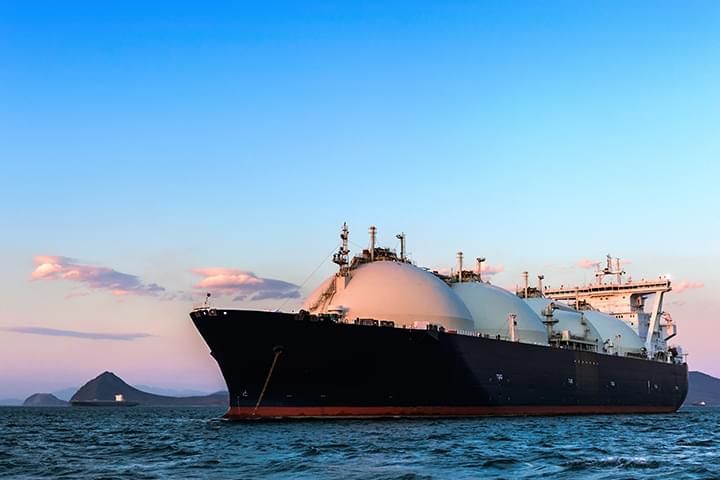 SOx emissions reduced by 100% during combustion
The sulfur-free composition of LNG reduces SOx emissions by 100%, NOx emissions by 40 to 80%, and CO2 emissions by 25% during combustion (these reductions are relative to fuel oil). LNG carrier demand is expected to continue rising over the medium- to long-term as LNG's cleaner combustion which makes it promising as a marine fuel (an increasingly tightly regulated category) and a transition fuel for the shift to a decarbonized economy.