compressor

Horizontal reciprocating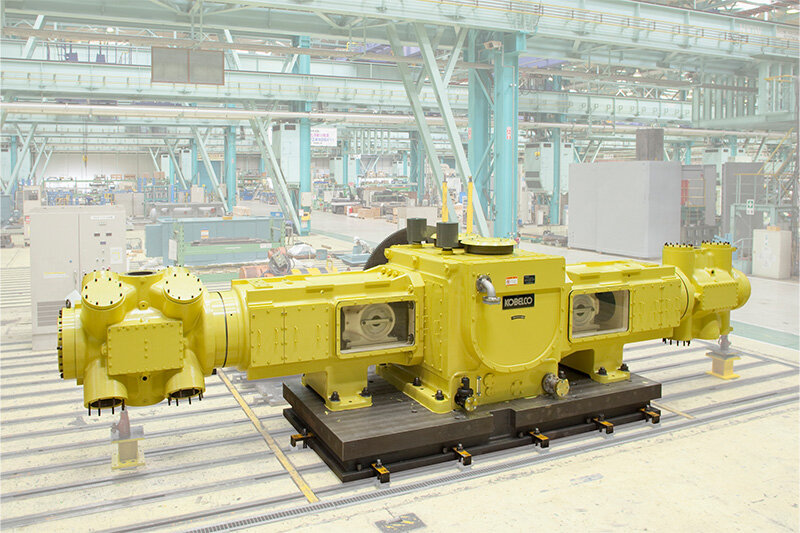 Highly reliable products acieved by a track record and wealth of experience more than a hudred year.
KOBELCO supplies the KR Series (Models KR20, KR30, KR50, KR60 and KR70). These models conform to the API 618 standard and are used for oil refineries, petrochemical plants, power plants, LNG terminals and a number of other sectors all over the world.
Overview
An extensive product lineup from small to large compressors lets us propose the products best suited to meet the user's requirement . Oil-injection models, oil-free models and other specifications are available. We are also able to supply high reliable products with a various technology of design and analysis for performance forcast based on wealth of our experience more than a hundred year.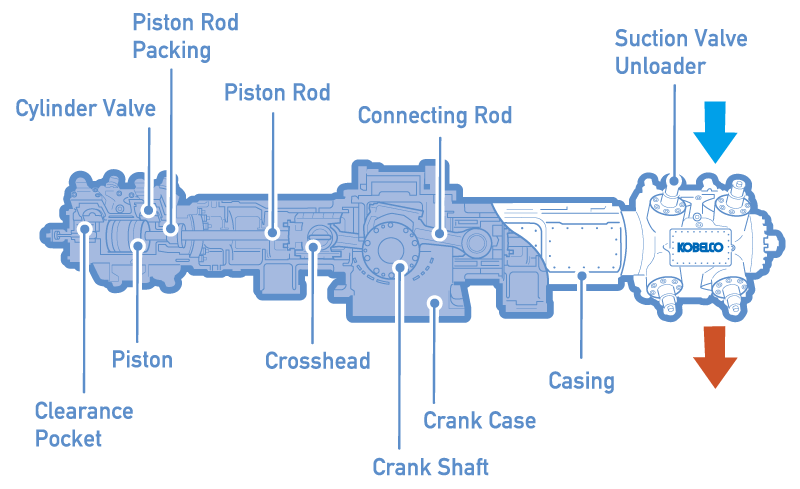 Product description
Horizontally opposed cylinder configuration keeps it well balanced and inhibits vibrations.
Extensive operation track record for high-pressure and ultralow-temperature services.
Continual technological advances make life of compressor (cylinder valves, rings) longer.
Step control(0%, 25%, 50% 75%, 100%) or continuously variable capacity adjustment.
Main applications
LNG BOG compressor (LNG terminal)
C2H4 BOG compressor (Hydrocracker plant)
C2H6 BOG compressor (Hydrocracker plant)
High pressure hydrogen compressor
PP/PE recycle compressor (Petro chemical plant)
Off gas compressor
Send-out compressors for various gases