Compressor segment

Petrochemicals

Petrochemicals
Petrochemical plants are facilities that produce the raw materials which is necessary for the everyday products essential to modern life. The plants are constructed all over the world, they help enrich lives and promote industrial growth. Among the large number of petrochemical products in existence, PE (polyethylene) and PP (polypropylene) are two of the most fundamental, serving as mainstays of modern life and essential to several industries.
PE and PP production plants make extensive use of KOBELCO centrifugal compressors and screw compressors. The Company has one of the largest shares of the global centrifugal compressor market. We have taken part in technology exchange and development projects with PE and PP process licensors for the past several decades. These projects have served as a way to satisfy needs and build trust among the process licensors themselves as well as their end users.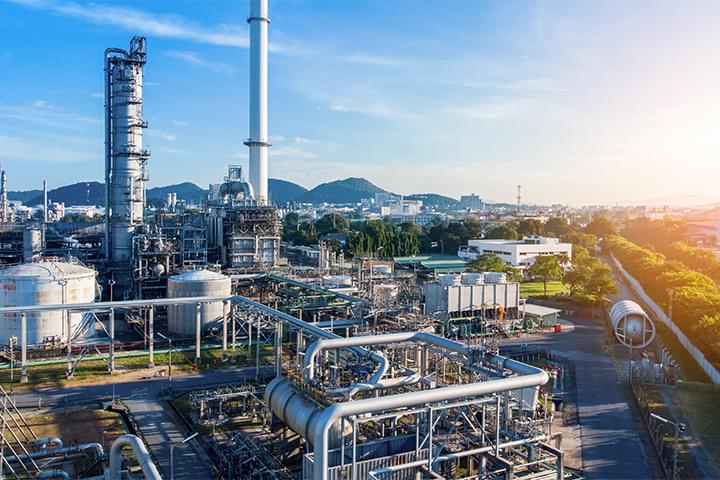 Leading shares of the global centrifugal compressor and screw compressor markets
KOBELCO's primary three compressor types (screw, centrifugal and reciprocating) are also commonly used by plants producing a number of other petrochemicals essential to modern life—namely SM (styrene monomer), LAB (linear alkylbenzene), BD (butadiene), PTA (pure terephthalic acid), acetylene and polysilicon. We are particularly dominant in screw compressor applications (SM, LAB, BD and acetylene), where we have leading market shares.
KOBELCO will continue providing highly reliable compressors, helping ensure stable operation among user plants while enriching the lives of consumers.