Heat exchanger segment

CWV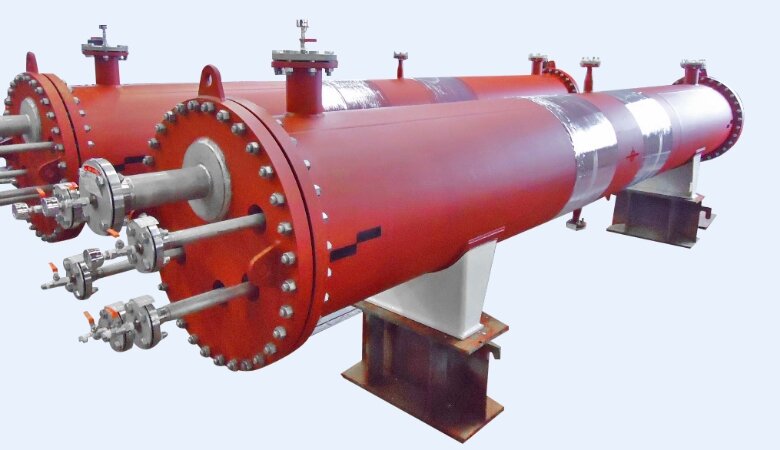 Cold water LNG vaporizer specialized for small capacities
Cold water vaporizer (CWV) is an LNG vaporizer specialized in small capacities. LNG cold energy can be used to supply cold water for use in air conditioning or gas turbine intake air cooling. It helps improve energy efficiency even in small LNG stations.
Features
Contribute to carbon neutral society in even small-scale LNG facilities
Well water and excess hot wastewater from factories can be utilized as a heat source.
No need to make hot water, and reduce CO2.
Make cold water and utilize in plants (e.g., help or substitute the chillers for cooling tower, air conditioning, gas turbine intake air cooling).
Composite vaporizer combining multi-functions such as pressure build-up vaporizer and BOG heater.
Existing applications and applicable ranges
Delivery track record of more than 20 units for small capacity LNG stations
<Existing applications>
Small scale LNG station: Cold energy recovery LNG vaporizer
<Applicable ranges>
Vaporization capacity: 1 to 5 ton/h (per unit)
Structure
Freeze-inhibiting by forced convection
CWV uses cold water as the heat source. Freezing in cold water path is inhibited by forced convection using baffle plates.
See the detailed structure illustration shown below.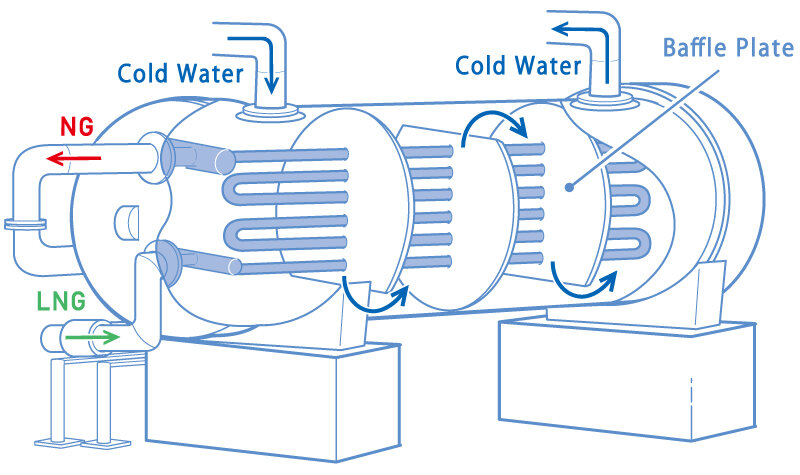 After-sales service
CWV is installed in horizontal position. It helps easy installation and maintenance.