compressor

Refrigerators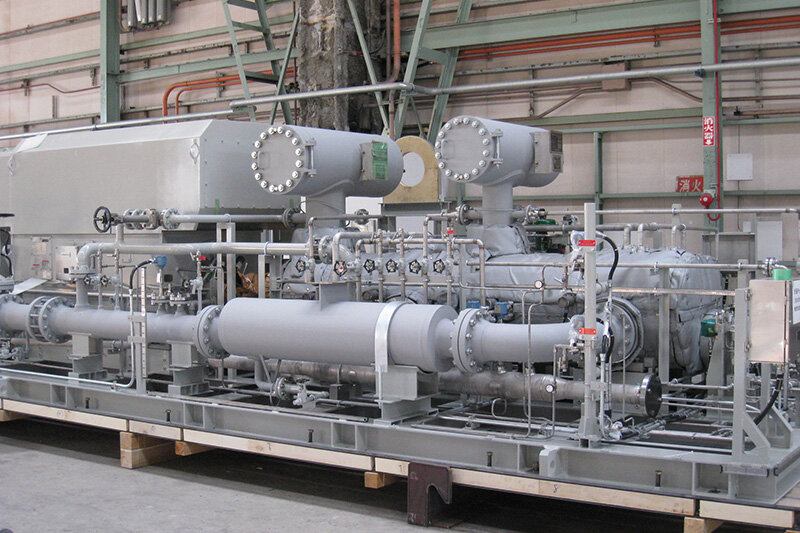 Screw refrigeration compressor with a delivery track record of over 1,000 units all over the world
KOBELCO began manufacturing and provide screw refrigerators in 1963, and has delivered over 1,000 units to users inside and outside Japan since then.
Overview
Oil injected screw compressor is applied for core technology of refrigeration compressor. There are 2 types of Single-stage model and tandem (two-stage) model.
KOBELCO provides refrigeration compressor designed for energy-saving and reliability optimized for clients tailored to user needs. We select the optimum refrigerant and plan the economizer system, dual refrigeration system or other refrigeration system design.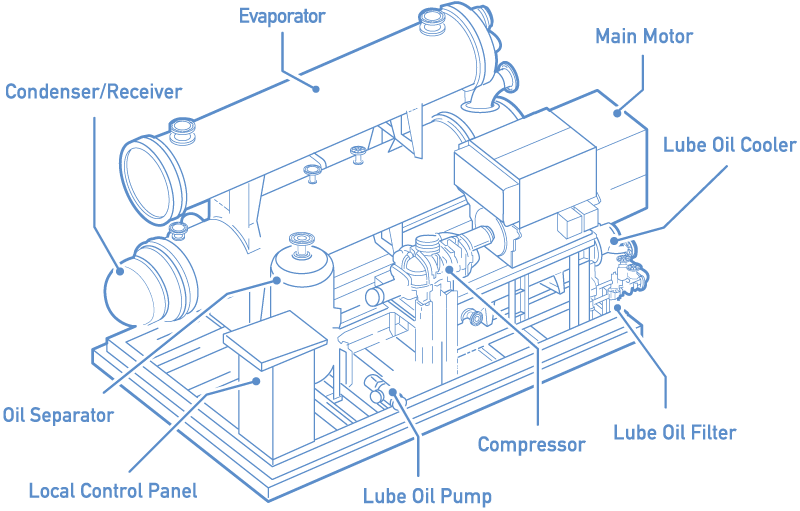 Product description
An extensive lineup of models are available, enabling design of refrigeration systems fully optimized for requiemnt of clients.
Single-stage models and tandem (two-stage) models can be selected in a wide range of sizes.
The economizer system and slide valve enabling continuously variable capacity adjustment (from 15 to 100%) make it possible to provide highly efficient refrigeration systems.
Maximum supported refrigeration capacity
12,000 kW (using propylene with 40°C condensation temperature and of 0°C evaporation temperature)
Minimum evaporation temperatures
-86°C (ethylene)
-80°C (R23)
-75°C (R22)
-57°C (R404A)
-54°C (CO2)
-48°C (ammonia)
-47°C (propylene) 
Main applications
Boil-off gas re-liquefaction (CO2, NH3)
Various industry plants (ex. VCM, polysilicon)
Brine coolers, chillers
Environmental testing
Refrigerants
The optimum low environmental-impact refrigerant can be selected for requirements from clients.
Natural refrigerants: Ammonia, propane, propylene, butane, ethylene, carbon dioxide
Freon-based refrigerants: R32, 1234yf, R134a, others