Heat exchanger segment

ALEX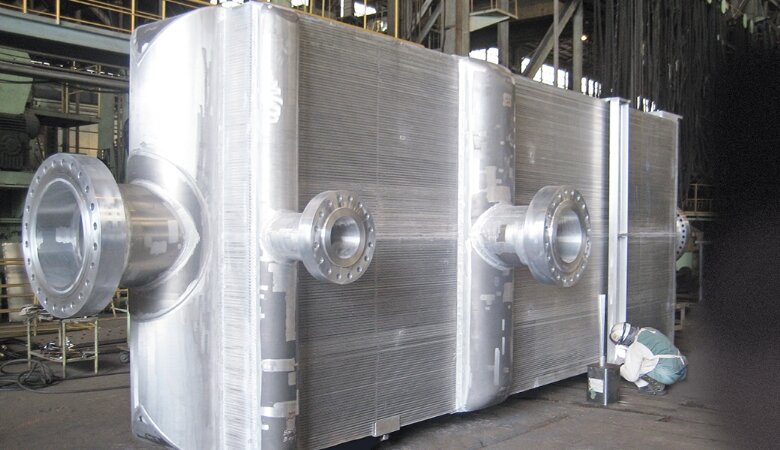 Maximizing the energy efficiency of low-temperature process plants
Brazed aluminum heat exchanger (ALEX) can maximize energy efficiency of plant system by providing the benefits of top-class heat transfer performance and multi-stream structure. ALEX has been used for more than 50 years as optimum heat exchanger in low-temperature plants such as LNG and ethylene, and its applications are still growing to this day.
Features
Top-class heat transfer performance and multi-stream structure
Enable heat exchange with a small temperature difference (pinch point), minimizing refrigeration cycle power consumption.
Enable multi-stream heat exchange with more than 10 fluids, saving energy by recovering various waste heat.
Multiple heat exchangers can be combined, reducing the plant pipeline and foundations.
Existing applications and applicable ranges
More than 6,000 units delivered for a wide range of applications
<Existing applications>
LNG plants (facilities that cool methane to -160°C for liquefaction)
Liquefying heat exchangers for processes with small temperature differences
Gas separation plants (e.g., separate oxygen from air, methane from natural gas)
Heat exchangers that cool feed gas with recovered cold energy from multiple fluids
<Applicable ranges>
Temperature: -260 to 65°C
Pressure: 130 Bar(g)
Fluids: Non-corrosive to aluminum (acids, alkalis and water are not applicable)
Conditions: Steady-state operation(Not applicable to excessive temperature difference and cyclic service)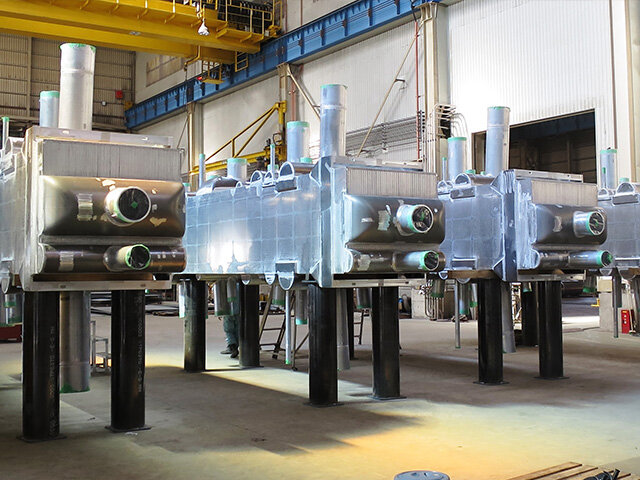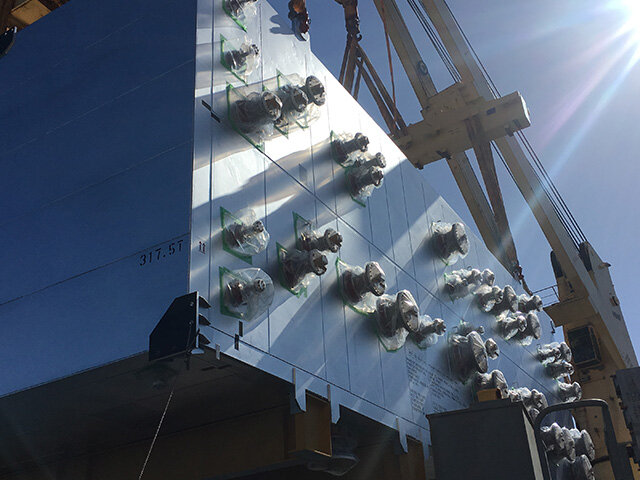 Structure
Enable effective heat transfer
ALEX contains "core" for heat transfer zone and "header/nozzle" for inlet and outlet of fluids. The core consists of multi-layer stacking of fins, parting sheets and sidebars joined by vacuum brazing to form a path for fluid flow. Hot and Cold fluids supplied into adjacent layers are efficiently heat exchanged through the fins and parting sheets.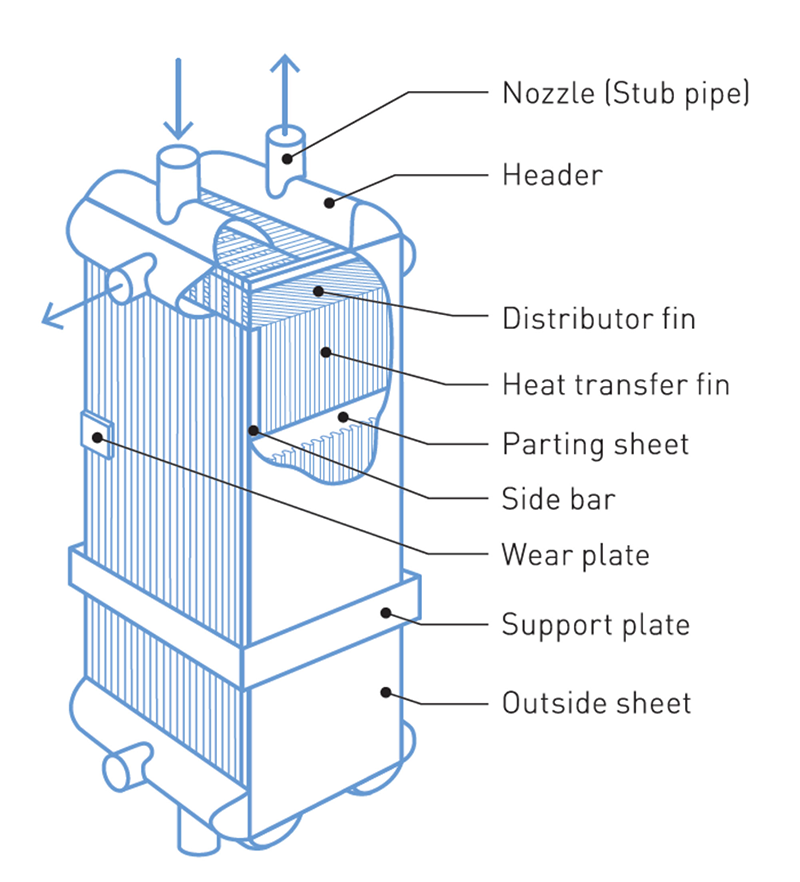 Type of unit
Package type units tailored to client needs can be proposed
<Cold Box>
Cold Box simplifies on-site construction and provides economical advantage by modularizing multiple component such as ALEX, separation drum, piping in a steel casing.
Large Cold Box (over 500 metric tons) can also be provided.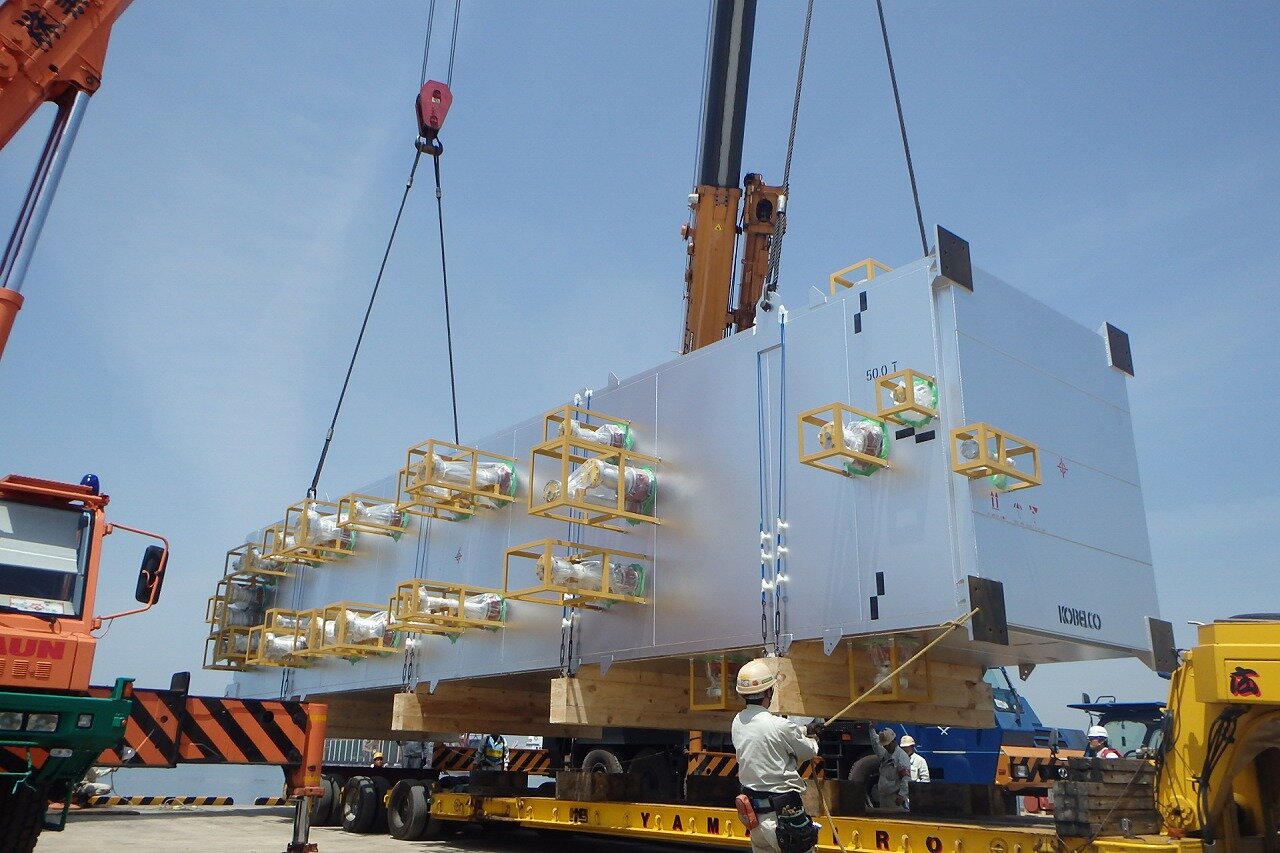 <Core-in-Drum>
Kettle type reboiler and condenser installing ALEX (core) inside Drum instead of tube bundle.
Compact size, easy to transport and install.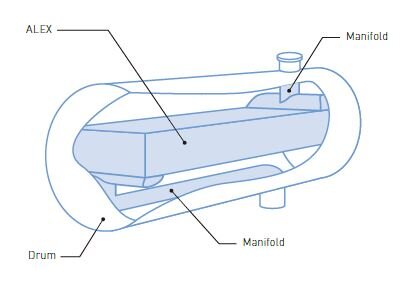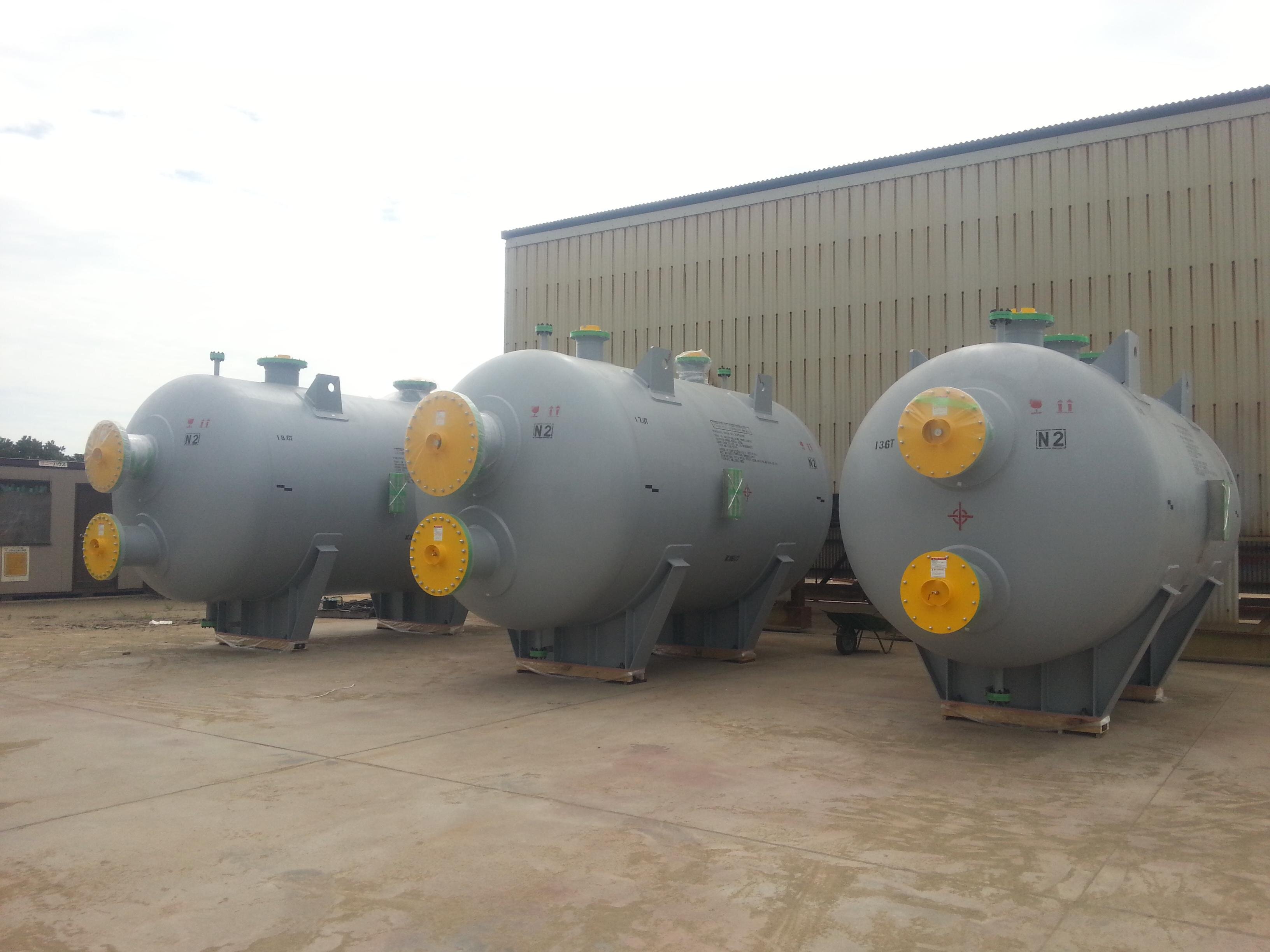 After-sales service
Upon the customer's request, KOBELCO provides engineering support for revamping study and various site services, such as welding repair. Our after-sales services have been highly evaluated by many customers, leading to repeat orders.