compressor

Oil-free screw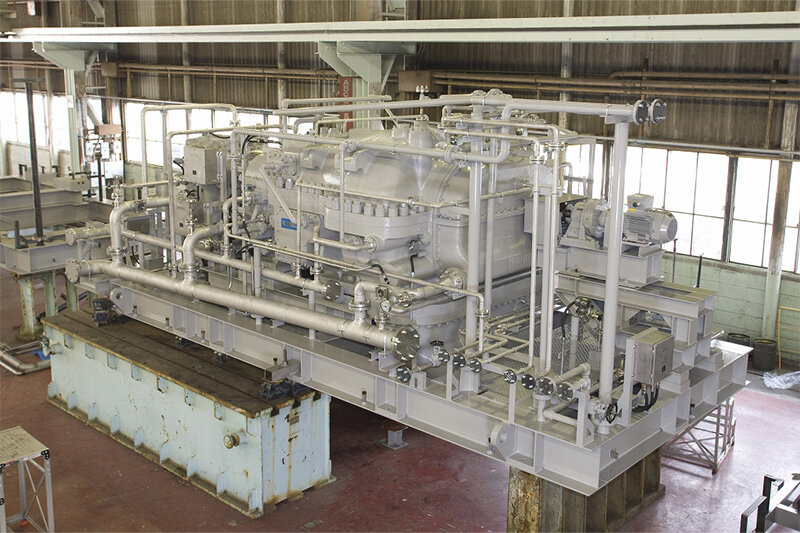 Oil-free screw compressors with a delivery track record of over 2,500 units all over the world
Since starting to manufacture and provide oil-free screw compressors in 1955, KOBELCO has delivered over 2,500 units to users all over the world representing a large number of applications such as oil/gas, oil refineries, chemicals and ironmaking.
Overview
Oil-free (dry) screw compressors prevent oil contamination of the process gas. They can rotate at high speed, and are suitable for applications with large airflows and high compression ratios.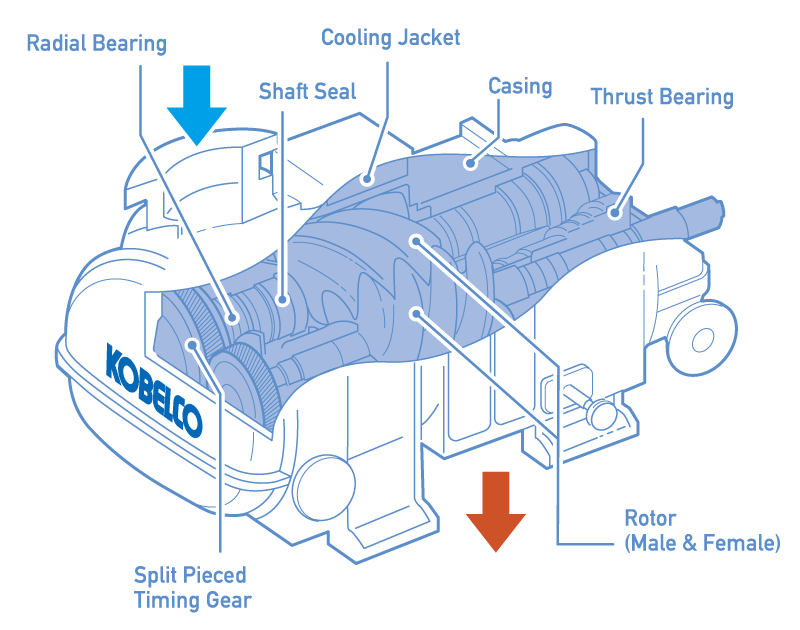 Product description
Models with maximum airflow of 143,000 m3/h (for suction) and maximum discharge pressure of 45 bar(g) are available.

No restrictions on supported gases. Suitable for gases with variable molecular weights*1, polymer-generating gases*2, dirty gas*3, dusty gas*4 and others.

Any of several shaft seal systems can be selected to match the application, ensuring long-term stable operation.
Lineup includes advanced dry screw compressor models that reduce cost and save space.
Highly reliable and efficient rotary lobe blowers are available, manufactured primarily for use in DRI (direct reduced iron) plants.
Main applications
Offshore/onshore vapor recovery units
Petrochemical process (PP/PE, styrene monomer, butadiene)
Hydrogen process
PP/PE recovery
Off-gas for oil refineries
Cokes oven gas
Soda ash