Compressor segment

Customer support

On-site supervisors and field services
Support team members (supervisors) visit sites to handle unexpected problems
Supervisors specializing in our reciprocating, centrifugal and screw compressors are available.
When maintenance or troubleshooting is needed, supervisors can provide technical guidance to help users carry out maintenance and clear up issues as quickly as possible.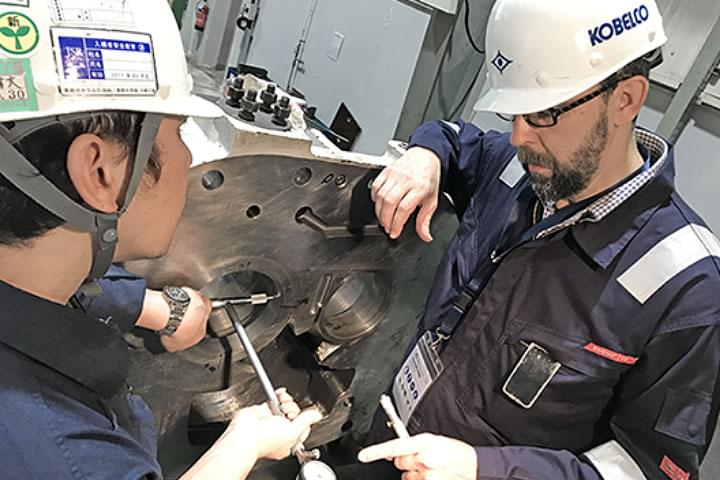 Overhaul and repair
Periodic maintenance and extensive lineup of specialized equipment
Compressors need periodic maintenance to remain reliable.
Preventive maintenance is also essential to prevent unexpected equipment problems.
KOBELCO has a wide range of solutions for handling user overhaul or repair work. We dispatch suppervisors to sites, handle shop maintenance or repair work and ensure Turnkey maintenance.

・Takasago Works
 Specialized equipment handles procedures such as compressor maintenance, balance tests and cylinder liner replacement.
・Partners
 KOBELCO has a network of partner shops that provide local support wherever equipment is delivered around the world.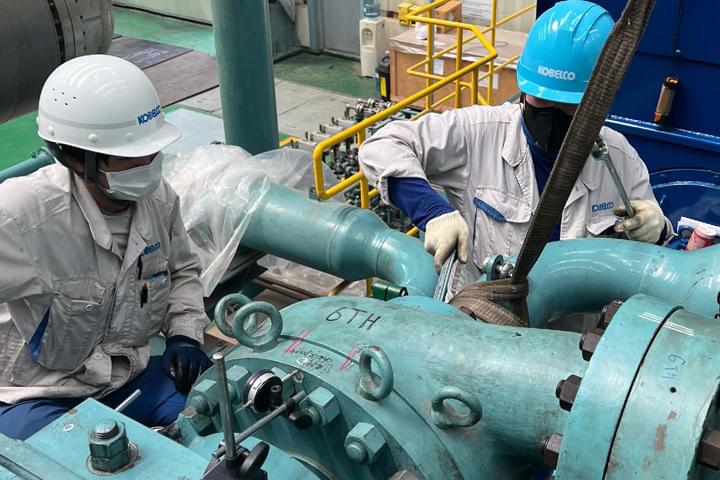 Solutions lineup