Compressor segment

Carbon neutrality

Carbon neutrality
Global warming is becoming a huge task to be solved in worldwide recognition recently. Under the terms of the Paris Agreement adopted in 2015, the world's major nations have announced emissions targets of effectively zero (net zero) for CO2 and other greenhouse gases by 2050. KOBELCO has also committed to working on carbon neutrality. Drawing on our identity as a leading compressor provider, we are helping propose compressor-based solutions to various tasks.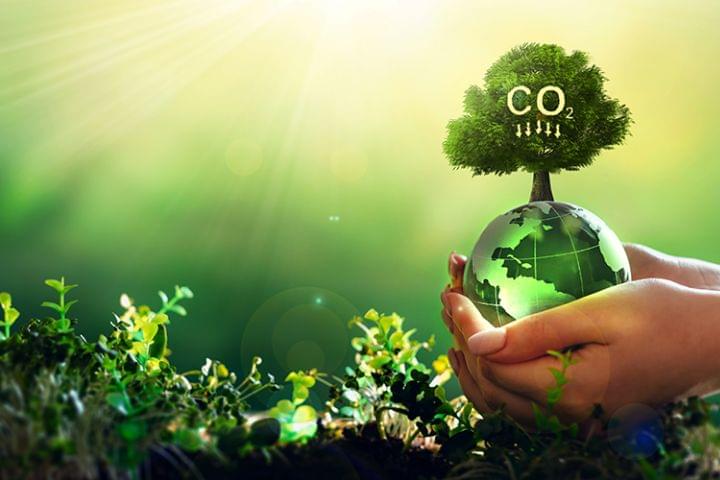 Compressor-based solutions

The key technologies to achieve the net zero target will be decarbonizing technology for power generation, technology enabling the use of hydrogen (a clean gas), and CCUS (carbon capture, utilization and storage) technology.

The power sector can significantly reduce CO2 emissions by switching gas-fired thermal power plants to the plant on co-firing with hydrogen, before eventually converting them to plants of 100% hydrogen as fuel in future. Coal-fired thermal power plants can also reduce CO2 emissions by converting to ammonia co-firing.

Hydrogen is a clean gas that has no CO2 in its combustion products. It is also a basic material with an extensive lineup of industrial applications in addition to the power generation use mentioned. Industrial hydrogen is currently obtained mostly by steam-reforming fossil fuels such as natural gas and coal, but the large amount of CO2 emissions generated by this process is a problem. Blue hydrogen and green hydrogen are among a number of new technologies being studied and demonstrated. Blue hydrogen enables the CO2 emissions of steam-reforming to be recovered and stored underground, making it effectively CO2-free. Green hydrogen can be generated without CO2 emissions by using water electrolysis powered by renewable energy. Blue and green hydrogen can be transported efficiently by a method that liquefies the gas by cooling it to an extremely low temperature. KOBELCO has delivered compressors to plants producing this liquid hydrogen.

Several CO2 solutions involve the direct handling of CO2. Examples include CO2 batteries, the CCS processes used for separation, recovery and underground storage of the CO2 emitted by a number of different plants, and the CCUS processes that make effective use of this CO2. KOBELCO compressors are also delivered for these applications.

The Company is working to help achieve carbon neutrality by providing compressor-based solutions in partnership with users representing several different industries and a wide range of applications.

Working on carbon neutrality
KOBELCO is a leading compressor supplier whcih is able to propose solutions for various gas processes by drawing on our expertise in three compressor types (screw, centrifugal, and reciprocating). We are dedicated to working on creating carbon-neutral solutions while continuing to help protect the environment. Work on solving and achieving the issues and targets of worldwide concern is a duty we have fully committed to.