compressor

Reciprocating compressors

Since manufacturing our first domestically produced high-pressure reciprocating air compressor in 1915, we have delivered more than 2,500 units. The total supplied power output ever has been accumulated to of 1.9 million kW. They are used primarily for the oil refinery, petrochemical, gas and energy sectors.
Our delivery track record includes oil-injection models with a maximum discharge pressure of 100 MPa or more and oil-free models with a maximum discharge pressure of 30 MPa, large reciprocating compressors with power outputs of over 1 MW.
We have also delivered a number of models for ultralow-temperature applications requiring suction gas temperatures around -150°C. The first ultralow-temperature nitrogen compressor in the world was delivered in 1983, and an LNG (liquefied natural gas) BOG (boil-off gas) compressor was delivered to a domestic LNG terminal in 1996. Since then, over 60 reciprocating compressors for ultralow-temperature applications have been manufactured and delivered all over the world. Compressors for fuel gas to vessel engine have recently become our primary models. They incorporate advances in our ultra-low temperature and high pressure technologies.
Product information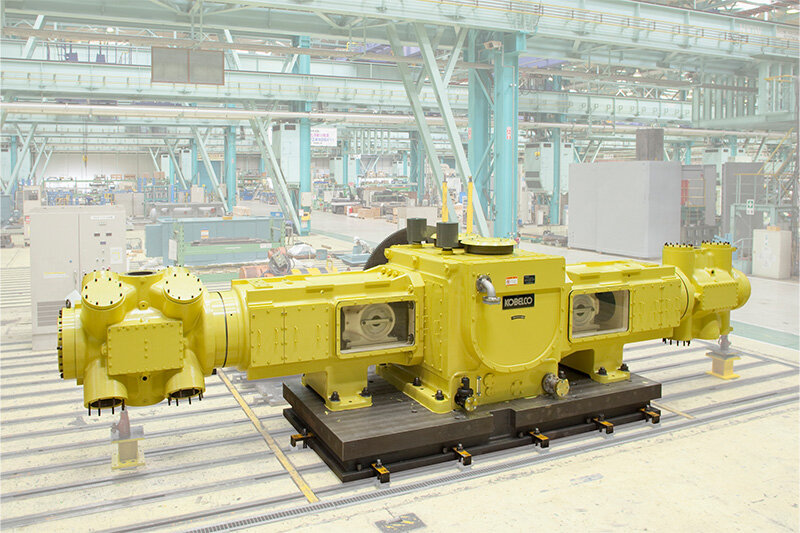 Horizontal reciprocating
KOBELCO supplies the KR Series (Models KR20, KR30, KR50, KR60 and KR70). These models conform to the API 618 standard and are used for oil refineries, petrochemical plants, power plants, LNG terminals and a number of other sectors all over the world.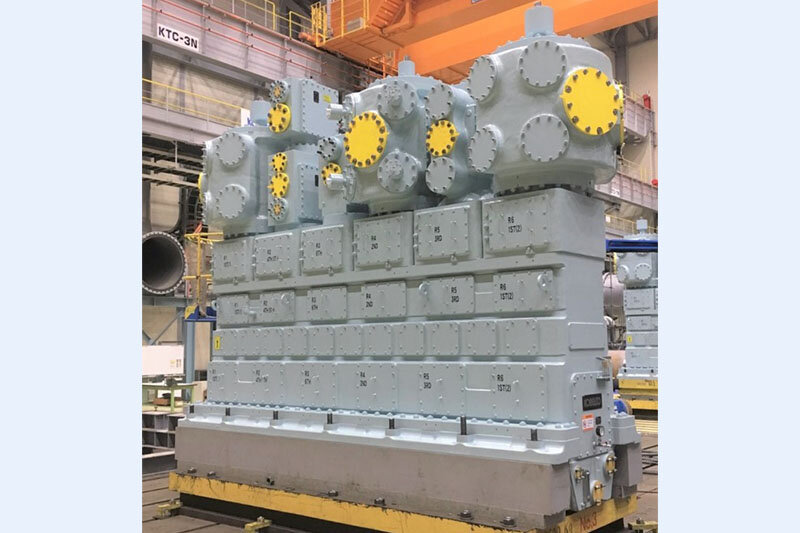 Vertical reciprocating
We can design compressor and accessory equipment packages, and design equipment suited to a wide range of user needs. We have been focusing on compressors for fuel gas to vessel engine, delivering products designed for a number of different shipping classes.